January 29, 2009
Jeff Lemire's Essex County Trilogy ranks as Greg Burgas' Best Graphic Novel of 2008, on his Comics Should Be Good column over at Comic Book Resources! (Full reviews here.) Nate Powell's Swallow Me Whole comes in third! (Full review here.)
Oh, and here's a sneak-peek at Matt Kindt's first design for the collected Essex County volume coming out this Summer.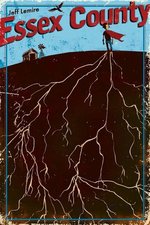 • Jeff also scores an interview with Chris Arrant at Newsarama about his forthcoming Vertigo graphic novel, The Nobody.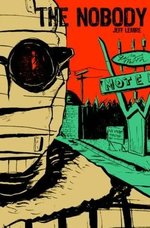 Jeff has a sneak-peek on his blog!
• Belgian cartoonist, and Top Shelf alum, Jean Bourguignon has a terrific new website! Even if you don't read French, it's a delight for the eyes!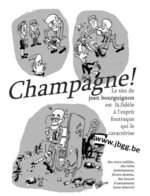 • Previews is out (i have yet to pick it up) bu i'm told that Mike Dawson's new book from AdHouse is listed — Ace Face: The Mod with the Metal Arms. I've read some of this stuff in Project: Superior, and it is awesome!! Buy it! Read it! Love it!
ISBN 978-1-9352330-0-8
Shipping April 2009
Diamond Order Code: FEB094014
You can download a preview PDF from the AdHouse website here, and read an interview with Mike by Tim O'Shea at Comic Book Resources.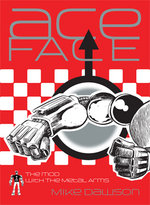 • Matt Kindt has some preview pages at his own website for his forthcoming Dark Horse book, Giant Man.
• Portlander Jamie Rich is interviewed at Newsarama!