some cool things i read
May 8, 2006
Finally got a chance to read a few things i picked up on the early-season convention circuit:
Soft Smooth Brain #7, by Bwana Spoons. This is one hella kick-ass book. I've been a fan of Bwana Spoons' comics and zines going waaaay back to his seminal Ain't Nothin' Like Fuckin' Moonshine. But this issue of S.S.B. represents a monumental leap in his stylings, reminiscent of Ron Rege or some of the old Fort Thunder peeps. Really solid stuff, and highly recommended. For more info check out www.grasshutcorp.com.
Paperdummy, by Peter Conrad. A mini-comics collection of short autobiographical one-page strips. Ironically, Top Shelf helped spawn a glut of really truly horrible auto-bio comics, with the release of James Kochalka's Sketchbook Diaries. (Which i feel have yet to be bested in this genre.) That said, Pete Conrad has done a wonderful small body of work, which has tons of charm and very witty insight. I'm really impressed with this mini, and hope to see more. I'm reminded of Sean Bieri's Jape comics. Nicely done.
Things Fall Apart. This is the third collection of miscellaneous drawings by Mike Huddleston. Holy fuck, this guy can draw!! Mike did The Coffin (with Phil Hester) with Oni Press a few years ago, Deep Sleeper (also with Phil Hester), Mnemavore (with Ray Fawkes), and is currently drawing a Manbat mini-series written by Bruce Jones. Amazing chops on this cat, all of which is worth tracking down.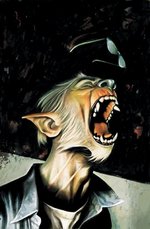 Captain America 65th Anniversary Special. We've got the Brub (Ed Brubaker) writing, with Javier Pulido and Marcos Martin crafting spectacular art on an espionage story that goes back to WWII, and a team-up with Sgt. Nick Fury and his Howling Commandos. I haven't read the first collected edition of Ed's run on the regular series yet (though it is in my to-read pile), but if it's half as much fun as this, then i can't wait to dive in. This is a great example of mainstream comics that rock.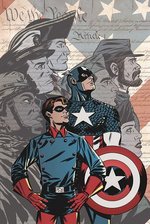 Meanwhile, how about those Phoenix Suns, coming back from a 3 games to 1 deficit against Kobe Bryant's L.A. Lakers!! What a killer series this has been. (I LOVE to see the Lakers lose.) Next up, Suns vs. the other L.A. team, the Clippers. Should be good.