Digital Titles: iBooks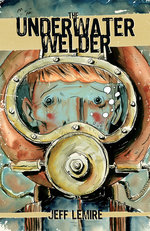 by Jeff Lemire
A NEW YORK TIMES BEST SELLER!
One of Amazon's Top 10 Graphic Novels of 2012!
Amazon.ca's #1 Best Graphic Novel of 2012!
Discover the triumphant graphic novel from the author of Essex County.
"The most spectacular episode of The Twilight Zone that was never produced. I really, really care …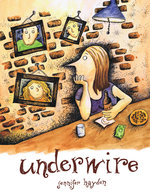 "Hayden's work reminds me of why I began drawing comics, and why I continue. They're comforting, straightforward and strongly connected to life." -- Gabrielle Bell, author of Lucky and Cecil & Jordan in New York
"Underwire explores the funny, and often absurd, aspects of being a lady. Cheers to …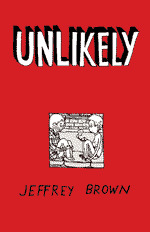 "Mr. Brown seems to understand perfectly the day-to-day rhythms of the modern 'young adult' relationship. Unlikely, like his first book Clumsy, is pretty much impossible to put down." -- Daniel Clowes, creator of Ghost World, Art School Confidential, and Eightball
"A million little brilliant and …
A TOP SHELF KIDS CLUB BOOK!
"I really enjoyed Upside Down! It has a goofiness that reminds me of Joann Sfar, and the simplicity of its art is like a sophisticated version of Ed Emberley." — Gene Luen Yang, author of American Born Chinese and Boxers & Saints
"The perfect balance between …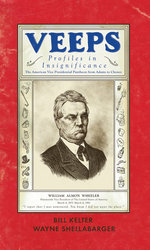 by Bill Kelter and Wayne Shellabarger
"I never thought there was anything funny about our vice-presidents, until I read Veeps, a welcome, often hilarious respite from the tedium of national politics." —Howard Zinn, author of A People's History of the United States
"Here's the weird skinny on the Little Guys waiting for the Big …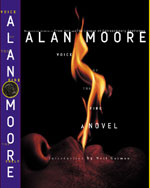 by Alan Moore and José Villarrubia
NOW IN PAPERBACK!
"Do not trust the tales, or the town, or even the man who tells the tales. Trust only the voice of the fire."— from the introduction by Neil Gaiman
"Alan Moore is the best and most innovative writer in graphic novels. I have been a huge admirer for years." — Michael …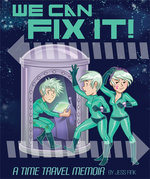 by Jess Fink
"Jess Fink's work is full of so much casual charm, you think you know her by the time you finish the book. Her light touch brings you through slapstick humor to emotional depths and back again without missing a beat." --Kate Beaton (Hark! A Vagrant)
"We Can Fix It is sexy AND funny at the same …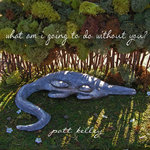 by Patt Kelley
"[A] beautiful little cartoon meditation on mortality, regret and rebirth." -- North Adams Transcript
"[A] great triumph... What Am I Going to Do Without You? is both unbearably poignant and painful, and yet splendidly heartwarming and life-affirming too." --Broken Frontier
A dinosaur …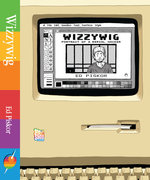 by Ed Piskor
"The next big thing in graphic novels." -- Rolling Stone
"Fascinating... Piskor superbly balances action and insight, and gives us a unique window through which to view the ingenious mind of a hacker." -- Publishers Weekly, Best Books of 2012
"Extremely pleasurable... A gripping story with …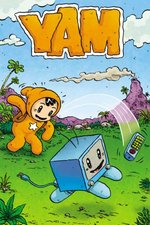 by Corey Barba
More than 900,000 Nickelodeon Magazine readers have basked in the fun that is Yam!
"A solid addition to any graphic novel collection." -- School Library Journal
"Corey Barba is a natural-born cartoonist and his Yam comics are warm, funny, and super-real. This
man remembers childhood -- what it …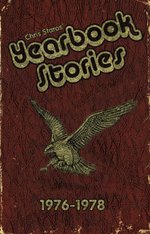 by Chris Staros
"Great, truthful little moments and a genuinely reflective conclusion leave the reader with real insight into Staros's personality -- hell, even into his inclusive vision of comics." -- Alan David Doane, Comic Book Galaxy
Yearbook Stories: 1976-1978 features two autobiographical stories from …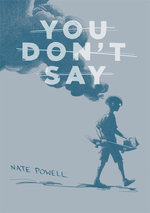 by Nate Powell
"You Don't Say is more than just a collection of immaculate stories; it's also a glimpse at the evolution of one of today's most gifted storytellers." — Scott Snyder
"Haunting, poetic, and visually lyrical, You Don't Say will get stuck in your head — you'll be humming its tunes long …