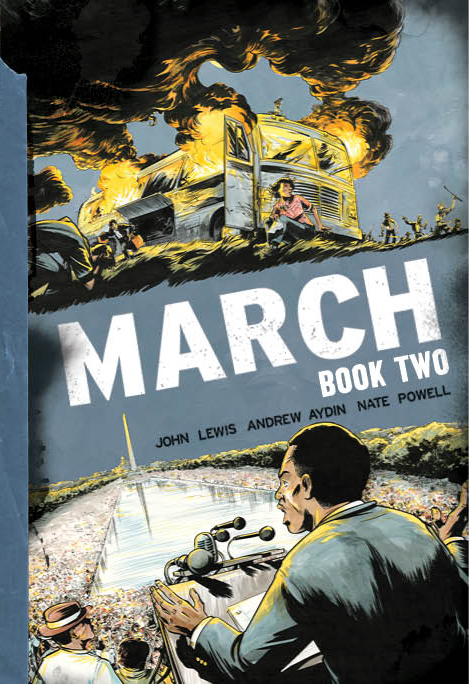 The award-winning, best-selling series returns!
Book Two will be significantly longer than Book One, taking a step forward into the tumultuous events of 1961-1963 while continuing the framing narrative of President Barack Obama's inauguration in 2009. Major plot lines include the famous journey of the Freedom Riders, imprisonment at Mississippi's Parchman Penitentiary, and young John Lewis' involvement in helping to plan and lead the legendary 1963 March on Washington.
Nate Powell's powerful cover showcases (on top) the Freedom Riders' bus set on fire by a white supremacist mob in Anniston, AL, May 14, 1961, and (on bottom) Lewis' fiery speech at the March on Washington, August 28, 1963.
Watch Lewis and Aydin discuss March and showcase the Book Two cover on CNN!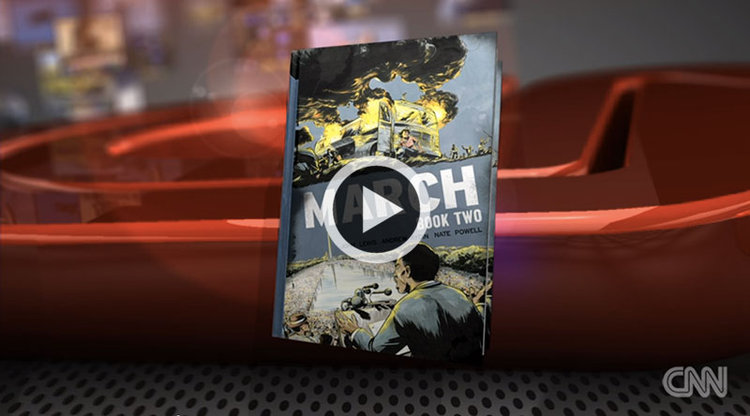 Also available for pre-order, exclusively from Top Shelf: a hardcover edition and a signed & numbered hardcover edition limited to 500 copies.
COMING IN EARLY 2015!
---
Related Titles