Digital Titles: Sequential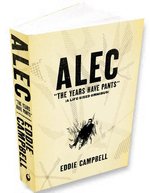 Winner of the 2010 Ignatz Award!
REVIEWS:
"This impressive collection—a high-water mark in the graphic novel's short history—confirms that no one else in the medium combines emotional truth, literary intelligence, and formal daring with such adroitness and elegance." -- Booklist …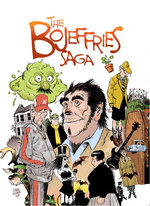 by Alan Moore and Steve Parkhouse
"Think The Munsters written by Alan Bennett high on episodes of Coronation Street, all beautifully rendered in a style equal parts Robert Crumb and The Bash Street Kids' Leo Baxendale." -- Mike Moran, The Independent
"Parkhouse's tart artwork perfectly captures the mordantly humorous tone …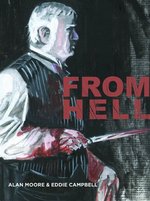 by Eddie Campbell and Alan Moore
Winner of the Eisner, Harvey, and Ignatz Awards for Best Graphic Novel.
A New York Times Bestseller!
"Remarkable." -- Leo Carey, The New Yorker
" … dark, fearsomely complex …" -- Douglas Wolk, Publishers Weekly
"My all-time favorite graphic novel … an immense, majestic work about …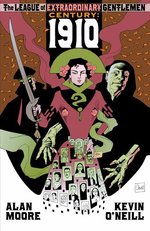 by Alan Moore and Kevin O'Neill
by Alan Moore & Kevin O'Neill
A New York Times Bestseller!
"While the premise of mixing and matching famed fictional figures has lost some of its novelty, the thrill of how adroitly and intelligently Moore does it remains. O'Neill's detailed art matches the intricacy of Moore's design, …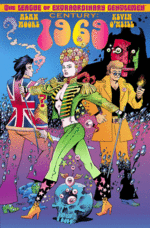 by Alan Moore and Kevin O'Neill
by Alan Moore & Kevin O'Neill
"Easily one of the best of the year." -- Scott Thill, Wired
"Fans won't be let down by the latest instalment of this clever, lurid saga." -- James Smart, The Guardian
"The League series exhibits what I like best in comics... Moore's script exhibits the …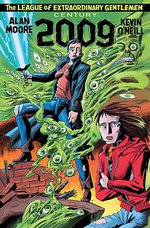 by Alan Moore and Kevin O'Neill
Co-Published By Top Shelf Productions & Knockabout.
"Century: 2009's neat references are splendid fun, and this is a clever, passionate – and pleasingly open-ended – finale to a fine series." -- The Guardian
"Weaving together Britain's mythic dreamtime into one glorious creative tapestry, …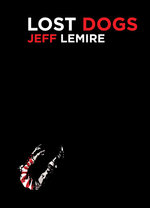 by Jeff Lemire
"Pure pulp pugilism." -- Rue Morgue
"Lost Dogs is rough, it is raw as hell, but it's rough like a bareknuckle fist fight and raw like a rusty knife into your gut... Lemire's stories pour out of him on to the page, his id spilling out into the world." -- from the introduction by Timothy …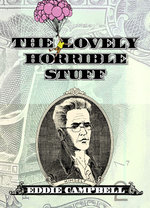 "Campbell is one graphic novelist who has the potential—both creative and intellectual—to reach beyond the typical audience and into the wider world of essayists traditionally inhabited by the likes of Bill Bryson or Christopher Hitchens. Coupled with personable artwork that often seems like …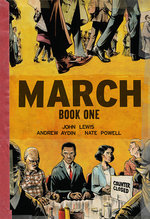 by Congressman John Lewis, Andrew Aydin, and Nate Powell
Discover the phenomenal graphic novel memoir by US Congressman and civil rights icon John Lewis!
Winner of the Robert F. Kennedy Book Award — Special Recognition!
A #1 New York Times Bestseller!
A #1 Washington Post Bestseller!
A Coretta Scott King Honor Book!
An ALA Notable Book!
One of …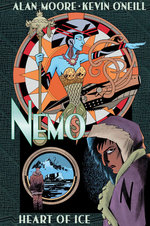 by Alan Moore and Kevin O'Neill
AN ALL-NEW LEAGUE OF EXTRAORDINARY GENTLEMEN ADVENTURE!
Co-Published by Top Shelf Productions & Knockabout.
In the grim cold of February surfaces a thrilling new League of Extraordinary Gentlemen book: NEMO: HEART OF ICE, a full-color 56-page adventure in the classic pulp tradition by the …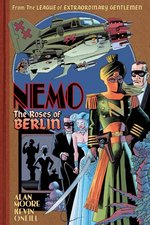 by Alan Moore and Kevin O'Neill
From The League of Extraordinary Gentlemen…
Sixteen years ago, notorious science-brigand Janni Nemo journeyed into the frozen reaches of Antarctica to resolve her father's weighty legacy in a storm of madness and loss, barely escaping with her Nautilus and her life.
Now it is 1941, and with …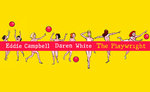 by Eddie Campbell and Daren White
REVIEWS:
"This quiet character study... succeeds on several levels, but its most potent component is the clearly recognizable and utterly naked humanity." -- Publishers Weekly (starred review)
"Campbell's watercolouring effects take his art into vivid new horizons ... [his] images skilfully …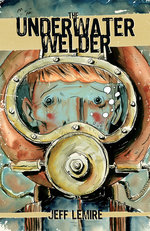 by Jeff Lemire
A NEW YORK TIMES BEST SELLER!
One of Amazon's Top 10 Graphic Novels of 2012!
Amazon.ca's #1 Best Graphic Novel of 2012!
Discover the triumphant new graphic novel from the author of Essex County.
"The most spectacular episode of The Twilight Zone that was never produced. I really, really care …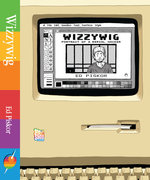 by Ed Piskor
"The next big thing in graphic novels." -- Rolling Stone
"Fascinating... Piskor superbly balances action and insight, and gives us a unique window through which to view the ingenious mind of a hacker." -- Publishers Weekly, Best Books of 2012
"Extremely pleasurable... A gripping story with …