Rob Harrell
Rob Harrell is not a monster, but he does live on a hill. Born and raised in Bloomington, Indiana, he created, wrote, and drew the daily comic strip Big Top, which was syndicated internationally from 2002-2007 and collected into a book by Andrews McMeel. Currently he draws the popular strip Adam@Home, appearing in over 140 papers worldwide. His paintings have been mounted at galleries across the country, and his illustration clients include Mad Magazine, Simon & Schuster, American Greetings, Time Inc., and Volkswagen. He lives in Austin, Texas with his wife and their dogs.
Visit him online at www.robharrell.com.
Reviews & Interviews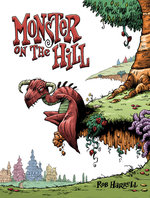 by Rob Harrell
An ALA Notable Children's Book!
One of YALSA's Great Graphic Novels for Teens!
One of YALSA's Quick Picks for Reluctant Readers!
Featured on ALSC's Graphic Novel Core Reading List (Grades 3-5)!
"Really fun, goofy, extremely silly fantasy for readers of all ages, crying out for reviewers and …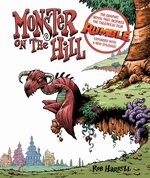 by Rob Harrell
In a fantastical 1860s England, every quiet little township is terrorized by a ferocious monster -- much to the townsfolk's delight! Each town's unique monster is a source of local pride, not to mention tourism. Each town, that is... except for one. Unfortunately for the people of …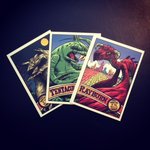 by Rob Harrell
Also available for MONSTER ON THE HILL FANS, Rob Harrell has prepared a limited run of Trading Cards featuring RAYBURN, TENTACULOR, and THE MURK. They're cool!