Julian Hanshaw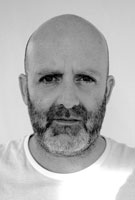 Julian Hanshaw won the Observer/Comica short story award in 2008 for "Sand Dunes and Sonic Booms."
His graphic novel works include the Prix-Europa-winning The Art of Pho and I'm Never Coming Back. Julian also contributed to the multi-award-winning Hoax: Psychosis Blues.
His most recent graphic novel, Tim Ginger, was shortlisted for the British Comic Award and the LA Times Book Award.
He lives on the south coast of the UK with his wife, Sarah, and spends too much time thinking about cricket.
Reviews & Interviews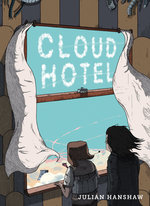 "Crisp of line and hypnotically peculiar, Hanshaw deftly suspends us between dream and reality, as good comics do. As in life, the harder we look the more we see, and the stranger things invariably become." — Shaun Tan
"[Cloud Hotel's] panel layouts and richly colored mise-en-scène are …
$19.99 (US)
Details
ISBN 978-1-60309-425-2 - Diamond: FEB180480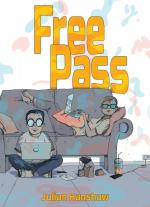 "Free Pass is an optimistic, clever and amusing look at where we are heading as a society. And Julian's use of colour is gorgeous." — Chester Brown, author of Ed the Happy Clown, Paying for It, and Louis Riel
"Hanshaw has outdone himself with Free Pass. A futuristic sex fantasy that is as …
$19.99 (US)
$9.99 (US) DIGITAL
Details
ISBN 978-1-60309-505-1 - Diamond: JAN220456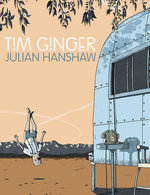 Finalist for the British Comic Award and the LA Times Book Prize!
Named one of the year's best books by Forbidden Planet, Under the Radar, and The Comics Alternative!
"It's wonderful and inspiring to see a generation of authors with no preconceptions about what comics should be, and what sort …
$19.99 (US)
$9.99 (US) DIGITAL
Details
ISBN 978-1-60309-350-7 - Diamond: MAY15-0426