Jarod Roselló
Jarod Roselló is a Cuban-American cartoonist, writer, and educational researcher from Miami, Florida. His debut graphic novel, The Well-Dressed Bear Will (Never) Be Found, was published in 2015 by Publishing Genius Press. His chapbook, The Star, was the winner of the 2015 Epiphany Literary Magazine Chapbook Contest. His short fiction and comics have been published in The Rumpus, Hobart, Hayden's Ferry Review, Sonora Review, and The Collagist, among other places. His childhood and educational research has been published in Bank Street Occasional Papers, International Review of Qualitative Research, and Contemporary Issues in Early Childhood. He teaches comics and fiction in the creative writing program at the University of South Florida.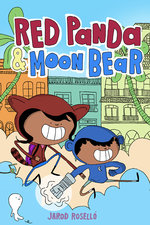 One of New York Public Library's Best Books of 2019!
One of Chicago Public Library's Best Books of 2019!
Selected for Seattle Public Schools' 2022 Global Reading Challenge!
Winner of the Nerdy Book Club's Nerdy Award for Graphic Novels!
Unanimous selection of the Texas Library …
$14.99 (US)
$7.99 (US) DIGITAL
Details
ISBN 978-1-60309-444-3 - Diamond: DEC180805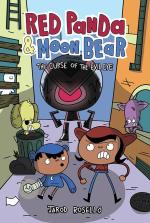 Super siblings save the world! In their second amazing graphic novel, these Cuban American kids are getting even better at using their powers to protect the community... but has their luck just run out? How do you stop a curse?!
When an evil curse descends upon the city of Martí, it's up to …
$14.99 (US)
$7.99 (US) DIGITAL
Details
ISBN 978-1-60309-501-3 - Diamond: OCT210384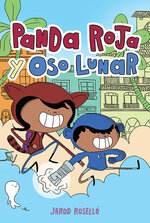 Jarod Roselló's acclaimed middle-grade adventure is now available in Spanish!
Dos niños latinx batallan contra amenazas sobrenaturales en su barrio con el poder de la ciencia, la magia y un par de sudaderas muy especiales.
¡Panda Roja y Oso Lunar son los defensores de su comunidad! Juntos, …
$14.99 (US)
$7.99 (US) DIGITAL
Details
ISBN 978-1-60309-484-9 - Diamond: FEB200743