Jared Cullum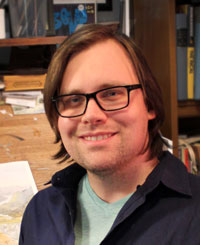 Jared Cullum was born in 1985 in Johnson City, TN. He is a cartoonist, writer, and painter with a deep passion for connecting with people through visual storytelling. Between developing stories, he teaches traditional painting and anatomy and spends his days exploring the lessons of 19th-century painting for creators today. He has also written and painted stories for Boom/Archaia and Jim Henson Productions, working on such titles as Planet of the Apes, Labyrinth, Fraggle Rock, and Storyteller. He lives in Pittsburgh, PA.
Reviews & Interviews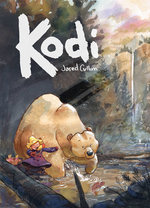 by Jared Cullum
The gorgeous story of two friends separated by everything in the world — except love. Readers and animal-lovers of every age will want to relive this journey over and over again.
"Jared Cullum brings to Kodi a fresh watercolor style that's brimming over with personality. His characters come …
$14.99 (US)
$8.99 (US) DIGITAL
Details
ISBN 978-1-60309-467-2 - Diamond: FEB200686