Campbell Whyte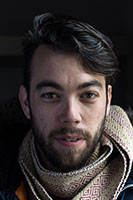 Campbell Whyte was born in Perth, Western Australia, wedged between a restless ocean and an endless desert. He began making things not long after and today, that rich tradition continues.
Home Time combines his love of the wild, video games, comics and art history into one big adventure. It's his first book.
When not making comics, Campbell runs the children's art school Milktooth with his wife, son and their hairless dog.
Reviews & Interviews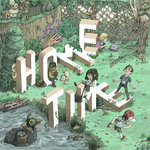 Winner of the Excellence in Graphic Literature Award, PubWest Design Award, and DINKy Award!
Finalist for the Eisner Award, Russ Manning Award, Mike Wieringo Award, National Cartoonist Society Graphic Novel Award, Readings Children's Book Prize, Aurealis Award, and Ledger Award.
"Beautifully …
$24.99 (US)
$12.99 (US) DIGITAL
Details
ISBN 978-1-60309-412-2 - Diamond: FEB170448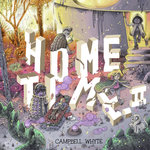 Winner of the Silver Ledger Award / Comic Arts Awards of Australia!
Praise for Home Time:
"Beautifully realised, funny, smart, weird and surprisingly epic in scope, Home Time is also just plain brilliant." — Shaun Tan
"Campbell Whyte's debut graphic novel is cute, funny, scary, …
$29.99 (US)
$11.99 (US) DIGITAL
Details
ISBN 978-1-60309-464-1 - Diamond: NOV190725