Axelle Lenoir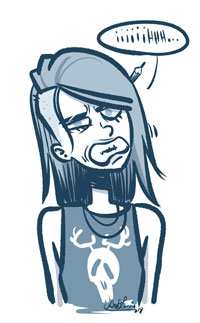 Axelle Lenoir started out as a 2D artist in 1999, for a Quebec City video game company. In 2003, wanting to escape the large production teams in order to get more creative freedom (and because she's a kind of a control freak), she quit and made her first steps in comic books. The Switzerland publisher Paquet published the Mertownville trilogy in the mid-2000s. Since then, Axelle's works were edited by French, Belgian and Canadian publishers. Her most recent series, Camp Spirit (Lounak Books and Top Shelf), is a coming-of-age story about an unlikely friendship between Catherine and Elodie, two summer camp counselors. Axelle's writing style is a mix between humor, everyday life situations, fantasy and comic strips. She likes to write about women, teenagers, folklore, parallel universes and stupid cats.
Reviews & Interviews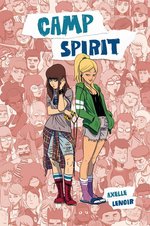 It's the spooky LGBTeen hard-rock rom-com that's as wild as a hot summer night.
"Funny and believable, with wonderful expressions and amusing dialogue... There's a lot readers will enjoy about this coming-of-age camp comedy: romance, a dose of paranormal horror, and laugh-out-loud …
$19.99 (US)
$11.99 (US) DIGITAL
Details
ISBN 978-1-60309-465-8 - Diamond: DEC190722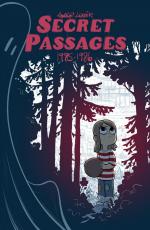 Welcome to an autobiography from another dimension. A wildly inventive cartoonist begins her imaginary memoir -- exploring the girlhood she never had.
Many LGBTQ adults look back on their youth and wonder: what might have been? Growing up "in the closet" tends to produce a sort of double …
$19.99 (US)
$9.99 (US) DIGITAL
Details
ISBN 978-1-60309-499-3 - Diamond: JUL210485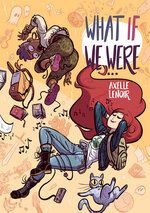 Nominated for the Eisner Award!
One of YALSA's 2022 Great Graphic Novels for Teens!
Teen girls reimagine the universe on a daily basis! This graphic novel proves there's nothing better than using your imagination... except maybe talking nonsense with your friends. Hey, why not both?
"This …
$14.99 (US)
$7.99 (US) DIGITAL
Details
ISBN 978-1-60309-480-1 - Diamond: AUG200566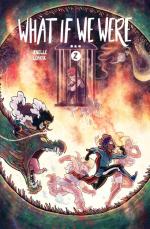 "A zany, surreal compilation that reframes and celebrates female friendship." — Kirkus Reviews
Winner of the Bédélys Youth Québec Award!
Teen girls rewrite the universe every day… but now they're going even further! Reunite with Nathalie and Marie — and their new friend/crush …
$14.99 (US)
Details
ISBN 978-1-60309-530-3 - Diamond: AUG231463