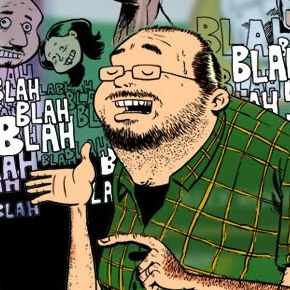 Alex Robinson
Alex Robinson has created comics professionally for over a decade. His work has received multiple awards, including the Eisner, the Harvey, the Ignatz, and the Prix du Premier Album at the Angoulême International Comics Festival.
Alex's books with Top Shelf include the award-winning graphic novels Box Office Poison and Tricked, as well as the short story collection BOP! (More Box Office Poison) and the fantasy adventure Alex Robinson's Lower Regions. His latest work, Too Cool to Be Forgotten, has been called "the best graphic novel of 2008."
Alex was born in the Bronx and continues to live and work in New York City. His web site is located at www.comicbookalex.com.
In the Top Shelf Catalog
Reviews & Interviews