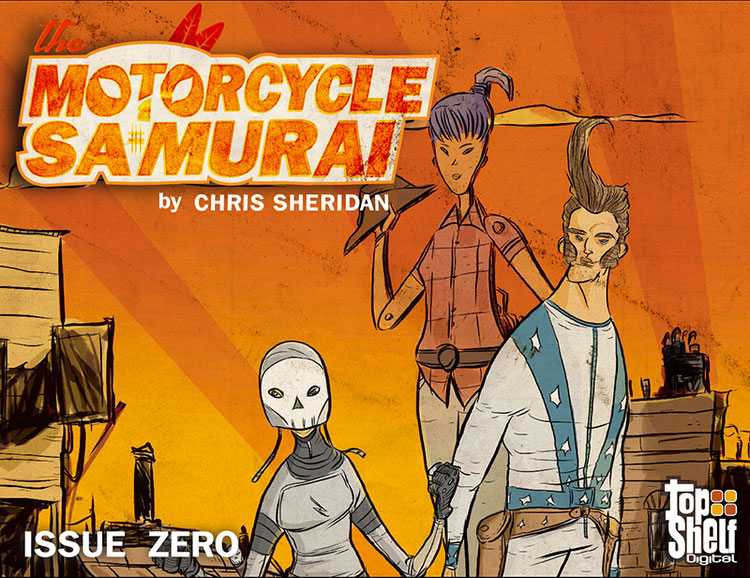 Get in on the ground floor of something spectacular: Issue Zero of Chris Sheridan's MOTORCYCLE SAMURAI!
This Comic-Con special release sets the stage for our saga: a grueling desert wasteland, a mysterious stranger bound and hooded on the back of a motorcycle, and a tough-as-nails warrior out to deliver her cargo by any means necessary.
Astonishing new cartoonist Chris Sheridan, previously unpublished but already praised as "whimsical and dramatic" by ComicsAlliance, blends elements of Mad Max and Kill Bill with loose-limbed energetic artwork and a jaw-dropping use of digital panel transitions. Strap in and let's ride!
A 120-"page" digital Top Shelf Exclusive!
Reviews
---
Related Titles