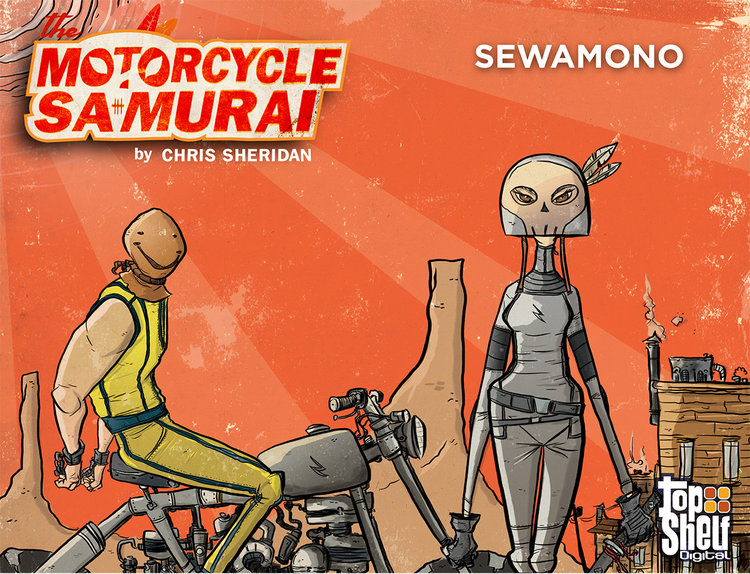 Smoke rises in the desert as the White Bolt, prisoner in tow, comes to the town of Trouble. The town is celebrating a Jubilee the way any town in the middle of nowhere would, with fisticuffs and fireworks in a way only Chris Sheridan and The Motorcycle Samurai can bring!
The Motorcycle Samurai: Sewamono brings brouhaha, intrigue, and a small slice of meta-apocalyptic adventure to your fingertips!
-- A 114-page Top Shelf digital exclusive!
---
Related Titles