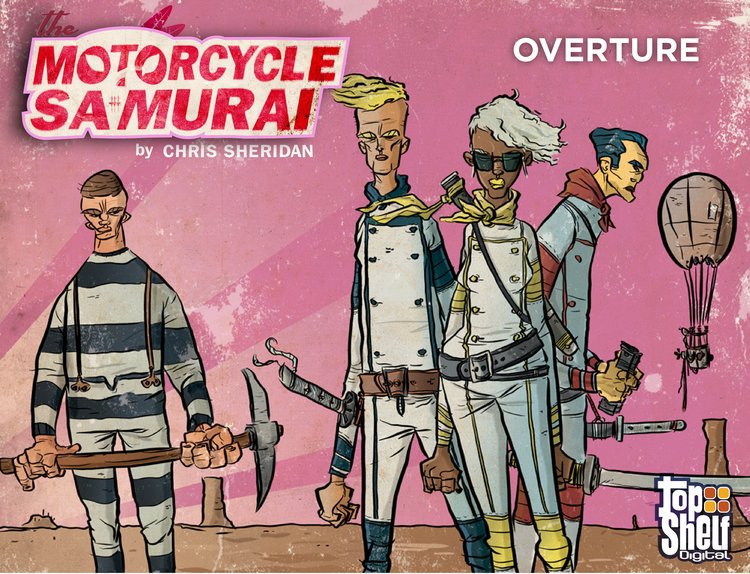 The madness and mayhem of MOTORCYCLE SAMURAI returns! Two prisoners have gotten fed up with the chain-gang life, and this hot-air balloon may be their ticket out... but somehow I don't think the Boss is gonna make it easy for 'em.
Chris Sheridan is back with more explosive action and dynamite storytelling—brought to life exclusively through Comixology's Guided View Native touch navigation. So load up MOTORCYCLE SAMURAI today and put some magic in your fingertips!
-- A 90-page Top Shelf digital exclusive!
---
Related Titles