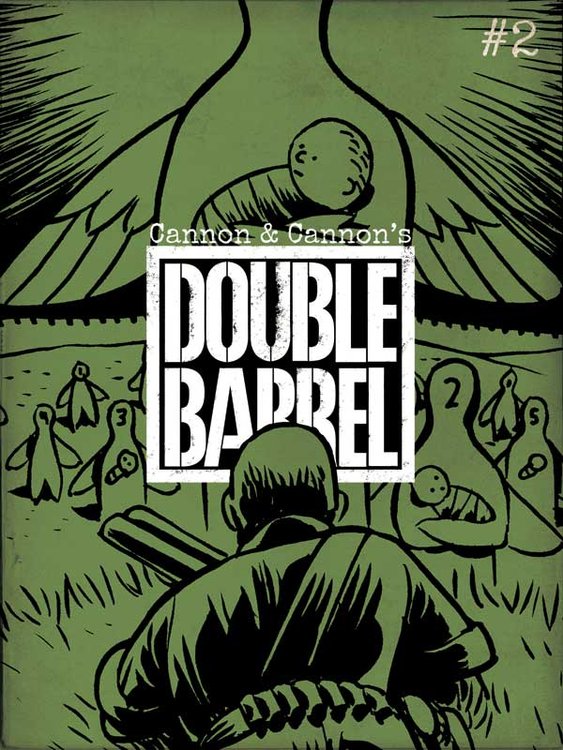 Time to reload: DOUBLE BARREL is back! Zander's hero Heck begins his horrific journey through the underworld, with faithful sidekick Elliot at his side... but they'll be reminded of some painful truths about themselves they'd rather not face. Meanwhile in Kevin's Crater XV, the Royal Canadian Arctic Navy recruits Army Shanks to sneak aboard an ominous Soviet ship... before it launches a rocket into space! But can he focus on the mission when a pretty face from his past enters the picture?
Plus BONUS short comics from both artists, Zander's tips for hand-lettering comics, your letters, and more!
Saddle up with the Cannons for another dose of digital adventure! THIS is what comics are all about! THIS... is DOUBLE BARREL!
A DIGITAL EXCLUSIVE!
The DRM-free eBook option lets you directly download this book in PDF, CBZ, and ePub formats.
---
Related Titles