Matt Bors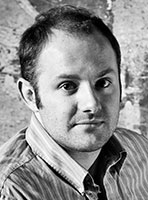 Matt Bors is a nationally syndicated editorial cartoonist and editor based in Portland, Oregon. He was a 2012 Pulitzer Prize Finalist for his comics, which appear regularly in The Sacramento Bee, Portland Mercury, Pittsburgh City Paper, and on Alternet and Daily Kos.
Bors worked as the comic journalism editor for Cartoon Movement and drew the graphic novel War Is Boring, a collaboration with journalist David Axe that was published in 2010 by New American Library.
His comics and writing have appeared in The Los Angeles Times, Salon, The Nation, Village Voice, and The Oregonian. In 2012, Bors was the recipient of the Herblock Prize and the Society of Professional Journalists' Sigma Delta Chi Award for his editorial cartooning.
Reviews & Interviews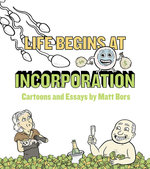 by Matt Bors
"Bors embodies the highest virtues of political cartoonists: fearless, provocative satire and cutting, acerbic insights. He's also unfailingly funny." — Glenn Greenwald, columnist for The Guardian
"Life Begins at Incorporation is equal parts maddening and hilarious. Matt Bors reminds …
$20.00 (US)
Details
ISBN 978-0-9889271-0-0 - Diamond: SEP13-1326