Élodie Durand
Élodie Durand is an artist and illustrator, for both children and adults, who has been working for over 15 years. She graduated from the School of Decorative Arts of Strasbourg and the University of Paris VIII. After debuting with the international award-winning graphic memoir Parenthesis, she has also drawn the children's series Les grandes années, among other projects.
Reviews & Interviews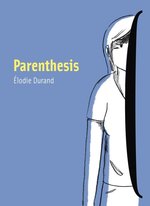 Winner of the Revelation Prize, Liberation Readers' Prize, and Poland Prize from the Angoulême International Comics Festival!
Named one of FNAC's "Top 10 Graphic Novels About Illness"!
"Durand's smoky pencil illustrations are terrifyingly good at evoking the interior experiences of …