Lars Martinson
Lars Martinson was born on Mother's Day, 1977. He has met a princess, seen a five-legged cow, and eaten raw octopus eggs. In 2007 he received the prestigious Xeric Grant for his graphic novel Tonoharu: Part One. He is currently hard at work on the rest of the Tonoharu story.
Reviews & Interviews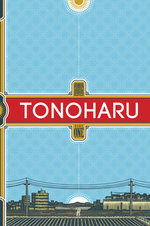 "A fully realized, engaging tale of international alienation." -- Francisca Goldsmith, Booklist (Starred Review)
"Stunningly good." -- Mark Frauenfelder, Boing Boing
Top Shelf is proud to distribute the new SOFTCOVER edition of Tonoharu: Part One.
Daniel Wells begins a new life as an …
$14.95 (US)
Details
ISBN 978-0-9801023-6-9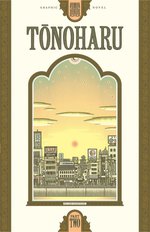 Praise for the Tonoharu series:
"A fully realized, engaging tale of international alienation." -- Francisca Goldsmith, Booklist (Starred Review)
"Stunningly good." -- Mark Frauenfelder, Boing Boing
As the months go by, Dan Wells settles into his life as an assistant junior high school …
$19.95 (US)
Details
ISBN 978-0-9801023-3-8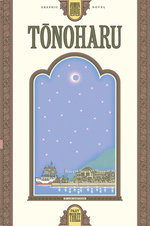 "A fully realized, engaging tale of international alienation." —Francisca Goldsmith, Booklist (Starred Review)
"Stunningly good." —Mark Frauenfelder, Boing Boing
"For fans of Lost in Translation." —Sean Howe, Entertainment Weekly
"Tonoharu is brilliant." —Linda L. …
$24.95 (US)
Details
ISBN 978-0-9801023-1-4 - Diamond: SEP16-0542