James Albon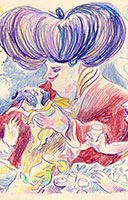 James Albon was born in Cambridge, England but lived most of his life in the north-east of Scotland, never picking up the accent and constantly being mistaken for a tourist. He studied illustration at Edinburgh College of Art, went on to a postgraduate scholarship at the Royal Drawing School in London, and was awarded the Gwen May award from the Royal Society of Painter-Printmakers. As an illustrator, he has worked for the Wall Street Journal, the Guardian and published several illustrated novels with the Folio Society. He currently lives with his partner in Lyon, France, and has also failed to pick up any sort of authentic French accent.
Reviews & Interviews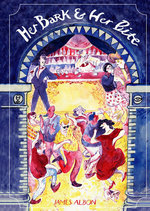 by James Albon
"Like a New Yorker cover spun out to a full­-length story... Albon uses loose and energetic colored pencil, in a palette heavy in yellows and blues, to capture the social and emotional whirl of this airy tale." — Publishers Weekly
"James Albon's delicate and utterly unique artwork is so …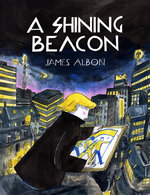 by James Albon
"A fantastic book, extrapolating British current affairs into a dystopian nightmare. It's on point, superbly written, joyously illustrated and a pleasure to read." — Grovel
"A brilliantly drawn, heart-rending drama of modern life in troubled times, so contemporary that it could be off the …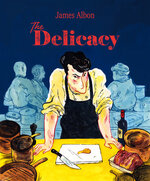 by James Albon
Rare and delicious fungi spell trouble for an ambitious restaurateur in this sumptuously painted graphic novel from award-winning cartoonist James Albon.
Tulip and his brother Rowan have left the simple comforts of their small Scottish island with a plan: to grow succulent, organic vegetables in …
$24.99 (US)
Details
ISBN 978-1-60309-492-4