Diana Thung
Diana Thung was born in Jakarta, Indonesia. A few years later she was sent off to Singapore where she lived for 13 years. She now lives in Sydney, Australia, where creatures and characters walk around in her head all the time. Her first graphic novel for Top Shelf, August Moon, debuted in 2012.
Reviews & Interviews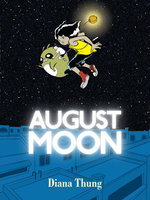 by Diana Thung
Named one of YALSA's Great Graphic Novels for Teens!
"A dream of a book. August Moon hums with menace and wonder, like the coolest childhood you never had. Diana Thung's work is beautiful in all the right ways, for all the right reasons." -- Junot Díaz, Pulitzer Prize-winning author of The …
$14.95 (US)
$7.99 (US) DIGITAL
Details
ISBN 978-1-60309-069-8 - Diamond: AUG12-1309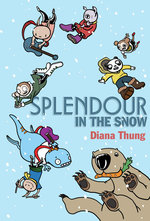 by Diana Thung
The incredible imagination that brought you August Moon is back with another wild adventure!
Diana Thung welcomes you to Botany, a quaint and quiet little town nestled in the wintry hills. Here, Oliver Peach had a life of simple pleasures -- making puppets, working in his dad's tailor shop, and …