"From Hell" added to cart.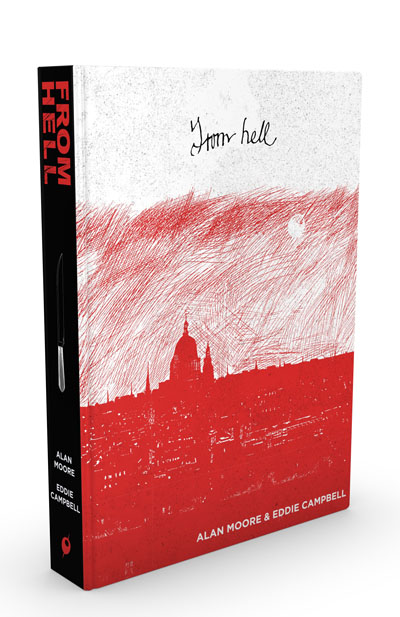 "My all-time favorite graphic novel … an immense, majestic work about the Jack the Ripper murders, the dark Victorian world they happened in, and the birth of the 20th century." — Warren Ellis, Entertainment Weekly
"Moore, one of the great fiction minds of his generation, never accomplished anything more satisfying than this. Both creators are at the top of their game: Campbell's grubby lines are the perfect evocation of the horror of everyday Victorian life in the underclasses, while Moore's allegorical plotting — looping in the Royal family, Masonic occult ritual, the Elephant Man and the nature of London itself — makes for a hypnotic read and perpetual re-read." — Joe Gross, Rolling Stone
Winner of five Eisner Awards
Winner of the Prix de la Critique — Angoulême International Comics Festival
Winner of the Harvey and Ignatz Awards for Best Graphic Novel
Winner of the International Horror Guild Award
New York Times Bestseller
Two of the greatest creators in the history of comics. Eleven unsolved murders. One sprawling conspiracy, one metropolis on the brink of the twentieth century, and one bloody-minded Ripper ushering London into the modern age of terror. From Hell, often ranked among the greatest graphic novels of all time, is now available in a handsome hardcover edition, with a brand new cover design. -- a 560-page hardcover graphic novel.
IN PRINT! (PUBLISHED SEPTEMBER 2016)
---
Related Titles