Rich Koslowski

Rich Koslowski's first graphic novel with Top Shelf, Three Fingers, earned an Ignatz Award for creatively blew the doors off the world of animated characters. And in his latest graphic novel, The King, Koslowski tells an amazingly redemptive tale; a fitting tribute to Elvis and the impact he had on people's lives. Rich currently lives in Wisconsin with his wife Sandy and their lovely little girl, Stella.
Reviews & Interviews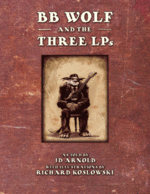 by J.D. Arnold and Rich Koslowski
Nominated for FOUR Glyph Comics Awards!
Named one of USA TODAY's top graphic novels to watch at San Diego Comic-Con!
"BB Wolf strikes a relentless tempo that grabs you by the ears and refuses to let go. I never put this one down for an instant. Great stuff." -- Greg Ruth, artist of Freaks of …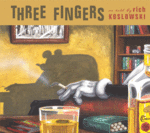 WINNER of the 2003 Ignatz Award for Best Graphic Novel!
" . . . a single-minded obsession with animation history informs this work even as its creator twists and tears that history into a new, hideous, and hilarious form. There's a little bit of Roger Rabbit and a whole lot of Spinal Tap at …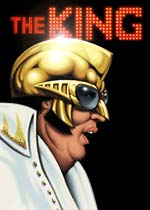 "In the crowded and eclectic world of Elvis literature, once in a while, a breath of fresh air comes along to jolt our senses. Rich Koslowski's The King is one of those rare entries which offers us something different, something which stimulates our senses both narratively and visually. … The …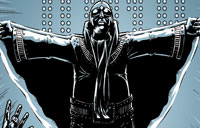 The King is also available in a deluxe hardcover edition. A Top Shelf exclusive.
First Printing: 500 copies.