David Gaffney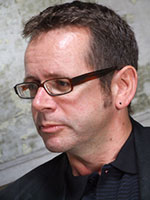 David Gaffney lives in Manchester, UK. He is the author of the novel Never Never (2008) plus the flash fiction and short story collections Sawn-Off Tales (2006), Aromabingo (2007), The Half-Life of Songs (2010) and More Sawn-Off Tales (2013). The Guardian said: 'One hundred and fifty words by Gaffney are more worthwhile than novels by a good many others.' He has written articles for the Guardian, Sunday Times, Financial Times and Prospect magazine, and was a judge for the 2015 Bridport Prize. His story "The Staring Man" is featured in the 2016 collection Best British Short Stories, his new novel, All the Places I've Ever Lived, is out in February 2017 on Urbane, and his graphic novel with Dan Berry, The Three Rooms In Valerie's Head, is out in January 2018 with Top Shelf. See www.davidgaffney.org for more.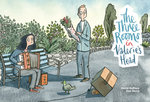 by David Gaffney & Dan Berry
Valerie has a rich interior life. Serially unlucky in love, to feel better she imagines that her previous boyfriends are dead and that their bodies are kept downstairs in the cellar in a strange, mummified state. Every day she brings them upstairs and speaks with them about what went wrong.
What …