Chris Gooch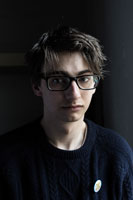 Chris Gooch (b. 1993) is a cartoonist based out of Melbourne, Australia. He recently was selected for a 2016 TRANSIT artist residency at the Chicago Alternative Comics Expo (CAKE). Having published many short comics, he makes his graphic novel debut with Bottled.
Visit him on the web at chrisgooch.com.au.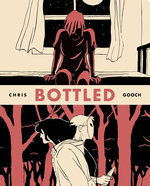 by Chris Gooch
"Chris Gooch twists the knife in the gap between persona and self... Bottled is a slow burn of a comic where the betrayals and the dread cut deep." — Katie Skelly, author of Nurse Nurse and My Pretty Vampire
What are friends for?
Jane is sick of her dead-end life in the suburbs and …