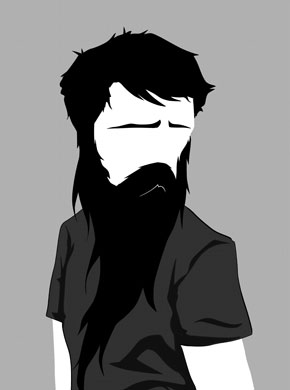 Kelly Williams
Kelly Williams has been writing and drawing his own comics for over half his life. Also working in illustration and painting, he has been featured in many publications and art galleries.
Most recently he has had work featured in "Hello, do you work here?" from Alterna Comics. You can see older comic work at
www.topsoilcomcs.com
, including "Jungle Planet", which he hopes to finish one day. You can also check out
www.co-opcomic.com
to see the video game parody webcomic that he co-created. More random nerdy art is viewable at
treebeerdy.deviantart.com
.
Kelly currently lives in Arkansas with his wife and daughter and an army of four legged friends. You can contact him at allmattersgrey@gmail.com.
In the Top Shelf Catalog