Brennan Lee Mulligan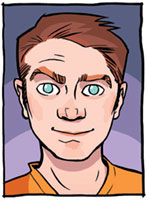 Brennan Lee Mulligan is a writer, improviser, and actor living in New York. He performs on Harold Night at the Upright Citizens Brigade Theater and is a member of the UCB Touring Company. He once had a cantaloupe thrown at his head in the middle of a dinner party, and he chopped it perfectly in half with a sword, earning eternal glory for himself and his ancestors.
Reviews & Interviews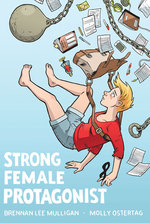 by Brennan Lee Mulligan and Molly Ostertag
One of Comic Book Resources' Best Books of the Year!
"Strong Female Protagonist... bring[s] new questions about vigilantism, justice, and heroics to the field, standing alongside stories like Watchmen and Soon I Will Be Invincible in the canon of witty, thoughtful commentaries on superheroism …
$19.95 (US)
$9.99 (US) DIGITAL
Add to Cart
Details
ISBN 978-0-692-24618-4 - Diamond: JUN148321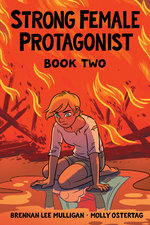 by Brennan Lee Mulligan and Molly Ostertag
"What could be a gimmicky setup rises far beyond cliché, bringing new questions about vigilantism, justice, and heroics to the field ... Humor is hard to get right, but humor with a serious message is even harder. Mulligan and Ostertag's creation strikes just the right balance. It's super." — …