Anne Opotowsky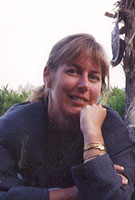 Anne Opotowsky, the creator of the Walled City Trilogy, is a screenwriter and graphic novelist. Her film credits include work for Disney, Fox, and Miramax among others. She lives and works in California.
Reviews & Interviews
by Anne Opotowsky and Aya Morton
"Indescribably gorgeous... it's a tale that ranges over cruelty and dignity, love and venality, unspeakable crimes and unstoppable bravery." — Cory Doctorow, Boing Boing
"A stunning piece of work… it has depth, lots of drama, bucket-loads of charm, and comedy and tragedy in equal measure. …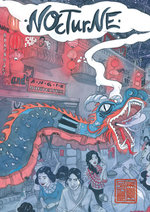 by Anne Opotowsky and Angie Hoffmeister
Emmy Award-winning writer Anne Opotowsky and stunning artist Angie Hoffmeister present the second volume in the massive saga of ambition, loyalty, and the walls we build inside and out; animating an irresistible historical setting with powerful modern resonance.
Book Two of Anne Opotowsky's …
$39.99 (US)
Details
ISBN 978-1-60309-451-1