Thanks for downloading this Top Shelf Teacher's Guide!
You may now click the Download button below. You should also receive an email with a direct link.
2014 Releases
January 2015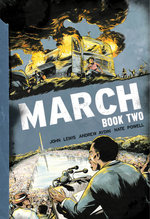 by Congressman John Lewis, Andrew Aydin, and Nate Powell
Available in limited quantities, exclusively from Top Shelf: a hardcover edition of March: Book Two!
SHIPPING JANUARY 2015!
February 2015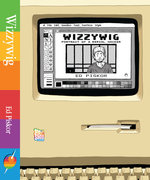 by Ed Piskor
"The next big thing in graphic novels." -- Rolling Stone
"Fascinating... Piskor superbly balances action and insight, and gives us a unique window through which to view the ingenious mind of a hacker." -- Publishers Weekly, Best Books of 2012
"Extremely pleasurable... A gripping story with …
March 2015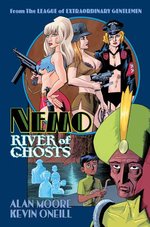 by Alan Moore and Kevin O'Neill
In a world where all the fictions ever written coalesce into a rich mosaic, it's 1975. Janni Dakkar, pirate queen of Lincoln Island and head of the fabled Nemo family, is eighty years old and beginning to display a tenuous grasp on reality. Pursuing shadows from her past—or her …
April 2015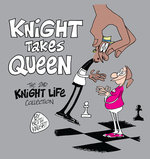 by Keith Knight
"Point blank: Keith Knight is one of our generation's best cartoonists. If he were any funnier, he'd be illegal." -- Jeff Chang Author/Journalist
KNIGHT TAKES QUEEN: THE 2ND "KNIGHT LIFE" COLLECTION by Keith Knight follows the trials and tribulations of the world's foremost gentleman …
May 2015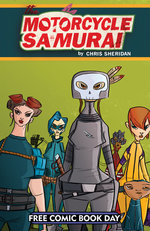 Look hard into the storm clouds. You may yet see her, mounted on her electric steed, streaking past. The last hero of the West. THE MOTORCYCLE SAMURAI!
It's been called "the new benchmark for indie digital comics." Now discover the mad genius of THE MOTORCYCLE SAMURAI for yourself, as Chris …