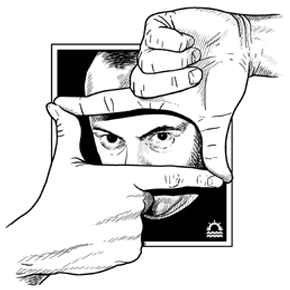 David Frankum
David is an illustrator and artist who is at his happiest when being creative. He has worked as an editorial illustrator but over the last couple of years, his life long passion of comic books has taken him over like a man possessed. David has recently worked for UK comic publishers FutureQuake Press on their flagship comic
FutureQuake
. He also writes and draws his own strips. As well as illustrating, he enjoys painting and producing sculptures out of house bricks.
David lives in Kent, England and studied illustration at UCA Canterbury, UCA Rochester and Swindon college of art and design.
When David isn't drawing, he is dreaming of the day when he will become the fifth member of the rock group, Kiss.
Visit David and see more of his work at
www.daveyf.co.uk
. Feel free to contact him.