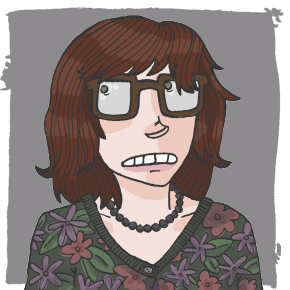 Kayla "Kayke" Miller
Kayla Miller is a student at the University of the Arts in Philadelphia. She has a cat named Victor, a turtle named Sir Galahad, a family somewhere, and probably some friends too.
When she was a kid she wanted to be a paranormal investigator, but now she just draws pictures of ghosts and monsters instead.
View her art/blog at
kaykelikescats.com
or follow her adventures on Twitter at
twitter.com/kayke
.