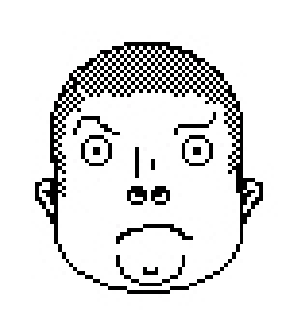 Daniel Gizicki
Daniel Gizicki: Born in 1982. Lives in Gliwice, Poland. Finished Silesian University to become a Polish teacher, but changed his mind and is currently working at a second-hand bookshop. His hobby is writing comic scenarios and fairy tales. Published over 200 pages in many Polish magazines, anthologies, and on the internet. Tried to draw his stories himself but... let's face it - it was horrible.
Main publications:
2006: "Paronomazja" (co-writers: Jerzy Szylak, Magdalena Kurzyna, Filip Fert).
2008: "Kwaziu" (art: Piotr Nowacki, colors: Kuba Grabowski).
2010 - ?: "Sarkis Karchazjan" (art: Rafal Trejnis - about 10 pages episodes published by magazine "Kolektyw").
Also writes comic reviews (at kolorowezeszyty.blogspot.com).
Plans for future? "Doing great stories".
Contact: daniel.gizicki@gmail.com