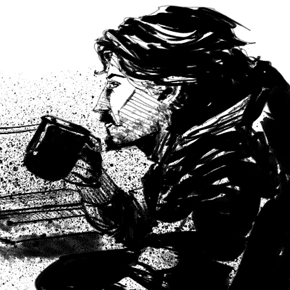 Mauricio Pommella
Brazilian-Canadian artist Mauricio Pommella focuses primarily on communicating ideas visually. He specializes in illustration, graphic design and art direction for print and web.
He lives in Vancouver, Canada with his wife and young daughter. When not working on independent comics and graphic design projects, he is snowboarding or surfing somewhere around the globe.
Currently he's working on a new story and some updates can be seen at his blog, http://thesoulsurfer.blogspot.com.