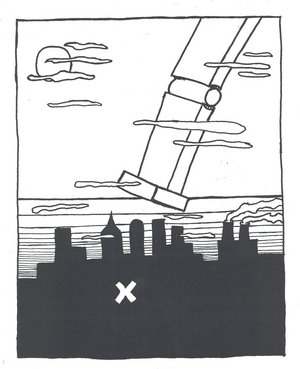 J.M. Shiveley
J.M. Shiveley draws pictures in rows. Sometimes with letters in rows. Sometimes when read in a certain sequence meaning is gleaned. Mostly not.
He also is the editor of HIVE: A Somewhat Quarterly Comics journal which is published through the mini comic D.I.Y. group Grimalkin Press.
He would love to hear from you and talk about really nerdy things like pen cartridge to well ink conversion schematics and golems.
jmshiveley.blogspot.com grimalkinpress.blogspot.com
email: jordanshiveley AT gmail DOT com