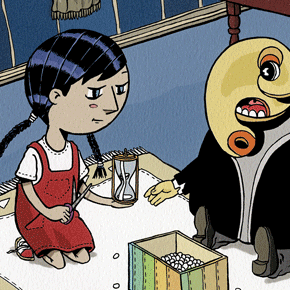 Reynold Kissling
Reynold Kissling was born in the rolling oil fields of Texas at the height of the "me" decade. He soon, however, found himself on a plane to Indonesia, where he spent the next three years of his young life eating strange foods and making embarrassing home movies with his parents.
Though he enjoyed his exotic life, Reynold could feel his home state beckoning, and so back to Texas he went. There he grew into a bright if not tall you lad with a penchant for drawing comics.
Eager to being a new life in a new climate, Reynold travelled north, far north, to the snowy twin peaks of Minneapolis/St. Paul. He studied at the Minneapolis College of Art and Desgin, where he received his Bachelor of Fine Arts degree in Comic Art in 2008.
Visit him on the web at www.reynoldbot.com. Email: reynold@reynoldbot.com