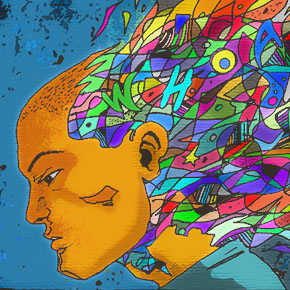 Andrew Drilon
Andrew Drilon is a Filipino comics creator, writer, illustrator and editor. He was a finalist for the 2008 Philippines' Free Press Literary Award and is a recipient of the Philippine Graphic/Fiction Award. He is best known for his experimental webcomic,
Kare-Kare Komiks
, which has received acclaim from such renowned writers as Warren Ellis, Emma Bull and Matt Fraction. His work has appeared in
K-Zone
,
Philippine Speculative Fiction
,
Siglo: Freedom
, the
Philippine Daily Inquirer
,
No Formula: Stories from The Chemistry Set
and the
Bewildering Stories
. He is a regular cartoonist for
The Philippine Star
newspaper and a proud founding member of the Litcritters literary criticism and writing group. Andrew is currently hard at work on his first graphic novel,
Black Clouds
.
His online HQ is at http://andrewdrilon.livejournal.com