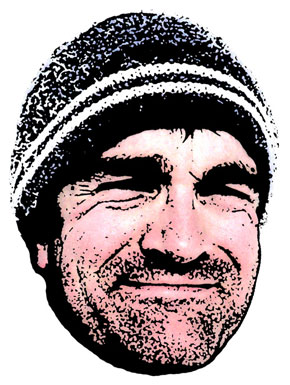 Aaron Navrady
Aaron Navrady would like to think of himself as a comic book artist by day, but he's had to settle for being a comic book artist by night. His most recent works have been about his experiences as a tourist in both Morocco and Guatemala.
Aaron received a bachelor of Design in 2002 from the Alberta College of Art and Design. When he's not drawing, Aaron likes to watch hockey and foreign films, ride his bicycle and travel as much as he can.
Aaron's portfolio can be viewed online at www.aaronnavrady.com.