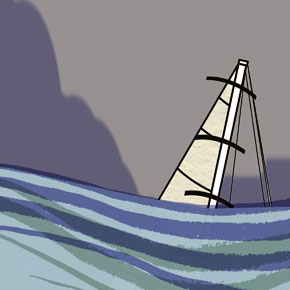 Dash Shaw
Dash Shaw produced four comic books while studying illustration at the School of Visual Arts: GardenHead (published by Meat Haus Press), Live With Passion! (as-yet unreleased 128pg graphic novel for Sequent Media), the surprisingly popular Love Eats Brains! (by Odd God Press), and the recently released collection of short stories Goddess Head (by Hidden Agenda Press). He used to work at the Union Square "Babies R Us" store with best friend and band-mate James Blanca.
He currently lives in Richmond, VA. His graphic novel Bottomless Belly Button (Fantagraphics Books) was published in June 2008.
His new webcomic BodyWorld updates weekly on http://www.dashshaw.com.