Digital Titles: Kobo Vox
by Robert Venditti and Brett Weldele
MOVIE NEWS: THE SURROGATES is now a major motion picture from TOUCHSTONE PICTURES, starring BRUCE WILLIS, VING RHAMES, RADHA MITCHELL, and ROSAMUND PIKE. Now on DVD and Blu-Ray!
"Flesh and Bone reads like Philip K. Dick writing an episode of The Wire ... a smart, compelling and adult work asking …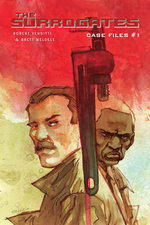 by Robert Venditti and Brett Weldele
Plug yourself in for the return of The Surrogates, with new stories by the original bestselling creative team of Robert Venditti (X-O Manowar, The Homeland Directive) & Brett Weldele (Spontaneous, Southland Tales)!
These Case Files are set in between the first two Surrogates graphic novels, …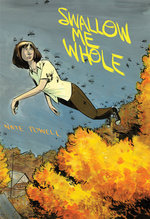 by Nate Powell
Winner of the Eisner Award for Best Graphic Novel.
Nominated for three Eisner Awards including Best Cartoonist and Best Lettering.
WInner of the Ignatz Awards for Outstanding Artist and Outstanding Debut.
One of YALSA'S "Great Graphic Novels for Teens."
Finalist for the LA Times Book Prize. …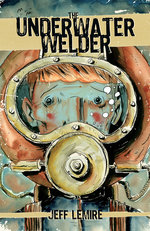 by Jeff Lemire
A NEW YORK TIMES BEST SELLER!
One of Amazon's Top 10 Graphic Novels of 2012!
Amazon.ca's #1 Best Graphic Novel of 2012!
Discover the triumphant new graphic novel from the author of Essex County.
"The most spectacular episode of The Twilight Zone that was never produced. I really, really care …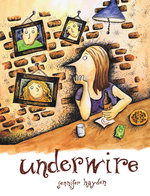 "Hayden's work reminds me of why I began drawing comics, and why I continue. They're comforting, straightforward and strongly connected to life." -- Gabrielle Bell, author of Lucky and Cecil and Jordan in New York
"Underwire explores the funny, and often absurd, aspects of being a lady. Cheers …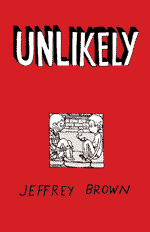 "Mr. Brown seems to understand perfectly the day-to-day rhythms of the modern 'young adult' relationship. Unlikely, like his first book Clumsy, is pretty much impossible to put down." -- Daniel Clowes, creator of Ghost World, Art School Confidential, and Eightball
"A million little brilliant and …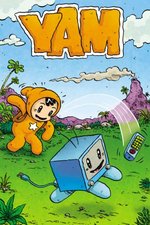 by Corey Barba
More than 900,000 Nickelodeon Magazine readers have basked in the fun that is Yam!
"A solid addition to any graphic novel collection." -- School Library Journal
"Corey Barba is a natural-born cartoonist and his Yam comics are warm, funny, and super-real. This
man remembers childhood -- what it …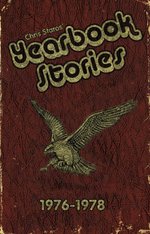 by Chris Staros
"Great, truthful little moments and a genuinely reflective conclusion leave the reader with real insight into Staros's personality -- hell, even into his inclusive vision of comics." -- Alan David Doane, Comic Book Galaxy
Yearbook Stories: 1976-1978 features two autobiographical stories from …