Search "superfckers"
Catalog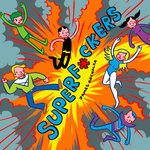 NOW AN ANIMATED SERIES!
Catch all 12 episodes and more on Cartoon Hangover.
"James Kochalka draws beautiful music." -- Nicholas Gurewitch, creator of The Perry Bible Fellowship
"[Kochalka] brings the joy back to comics." -- Frank Miller, creator of Sin City and 300
"Easily my …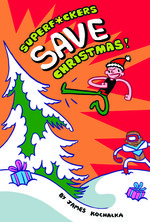 Hot on the heels of their big-budget animated series, James Kochalka's SuperF*ckers return with a gleefully wicked holiday romp. CAN Wonder Kyle teach his teammates the true meaning of Christmas? WILL Jack Krak find the perfect tree for the team pageant… through violence? DOES this comic …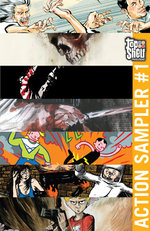 by McLeod, Venditti, Huddleston, Lemire, Moore, Campbell, Kochalka, Brown, & Powell
A DIGITAL EXCLUSIVE RELEASE!
Welcome to the Top Shelf Action Pack! This 168-page monster is a FREE digital smorgasbord of Top Shelf talent, an explosive expo of some of our greatest authors and artists.
Inside you'll find pulse-pounding chapters from Infinite Kung Fu, The Homeland Directive, …
News
Hey, Bartender