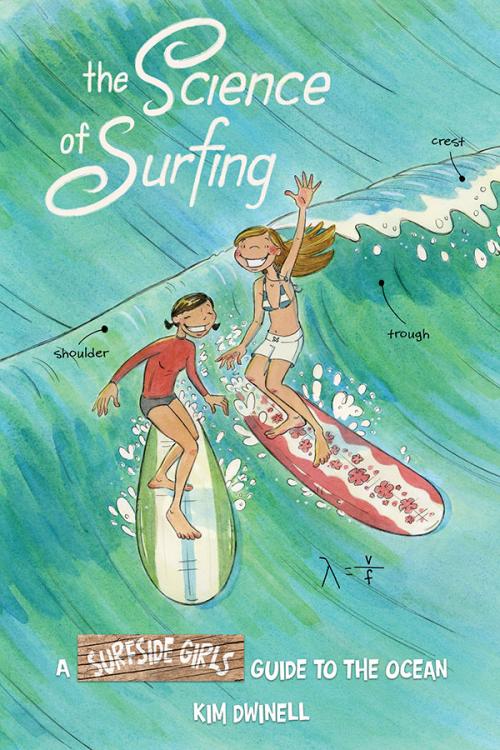 "Kim Dwinell's Surfside Girls has a timeless quality... it's a perfect summer read." — Brigid Alverson, School Library Journal's "Good Comics for Kids"
The ocean is packed with plants, animals, water... and science! Ride the waves of knowledge with Sam and Jade as they explain all about the amazing wonders of the sea, and have a blast doing it.
Have you ever wondered why the ocean has waves? Why do the tides change with the moon? Can dolphins really "see" using sound? How does surfing actually work? And what can we do to protect the ocean?
Cresting from the pages of the beloved graphic novel series Surfside Girls, join best friends Sam & Jade — and Sam's little brother Peet — as they explore the AWESOME world of ocean science. From physics to marine biology to ecology to surfing lessons, there's so much to learn... with plenty of fun and jokes along the way! The Science of Surfing is the coolest way to take a beach vacation and learn at the same time. -- a 112-page full-color softcover graphic novel with 3" French flaps, 6" x 9"
---
Related Titles