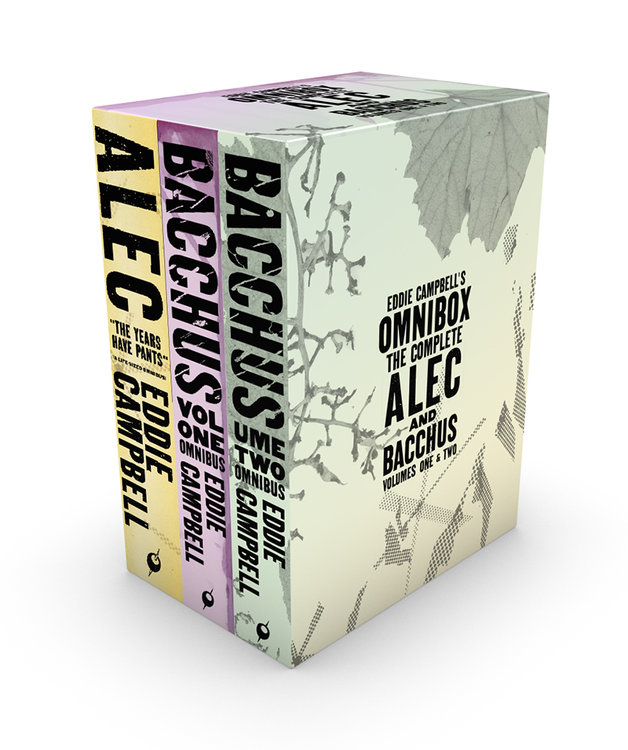 NOTE: A HANDFUL OF SIGNED PLATES TO GO WITH THE FIRST FEW COPIES SOLD ARE STILL AVAILABLE!
Gathered into one amazing package for the first time ever: the complete collection of Eddie Campbell's sprawling, award-winning masterworks ALEC and BACCHUS! See why Booklist calls his work "a high-water mark in the graphic novel's short history... no one else in the medium combines emotional truth, literary intelligence, and formal daring with such adroitness and elegance."
This massive OMNIBOX collects three profound and delightful books — Alec: The Years Have Pants (A Life-Sized Omnibus) and both volumes of Bacchus (Omnibus Edition) — in one beautiful slipcase, celebrating decades of work from one of comics' greatest literary talents.
Three softcover graphic novels — over 1700 pages! — in a slipcase, 7.7" x 10.25" x 5.25", weighing approximately 13 pounds.
---
Related Titles