July 2, 2013
Long overdue blog post.
• Pete Sickman-Garner rocks a new website for his sick and brilliant Hey, Mister comics! We're gonna be releasing some new Hey, Mister material as part of our digital initiative soon, so keep your eyes peeled.
Pete also has a new Hey, Mister strip, titled "Pissed Christ," up at Trip City... Blasphemy!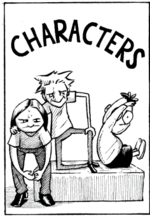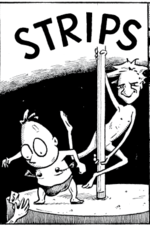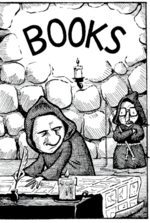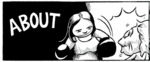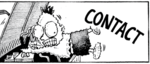 • Nate Powell and Andrew Aydin (co-creators, with Congressman John Lewis, of March) appeared on a panel, Visualizing Peace: Graphic Art and Social Change, held at Johns Hopkins' prestigious Paul H. Nitze School of Advanced International Studies. Thanks to Fantastic Forum for the coverage.
I love this video with Rep. Lewis and Andrew!

And boy howdy, would i love to get my hands on one of these original MLK comic books, out of print since it's original publication in 1958!