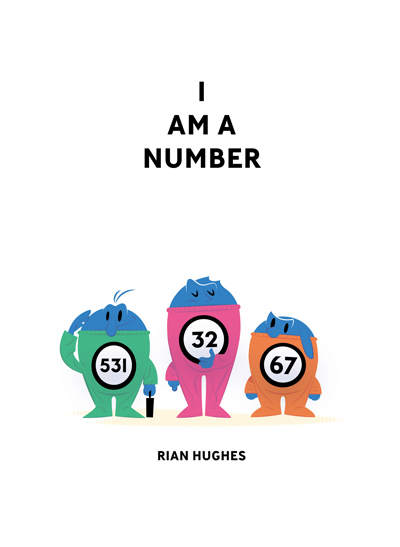 Praise for Rian Hughes:
"Rian Hughes is a luminescent pop culture demon." —David Quantick
"One of the most successful and prolific designer/illustrators of the past 20 years" —Roger Sabin, Eye Magazine
"Hughes has been credited with doing more than anyone else to elevate the sophistication level of comic book design."—Michael Dooley, AIGA
"One of the most interesting and engaging graphic designers working with comic books today." —Sonia Harris, Comic Book Resources
Rian Hughes has got your number!
When everyone has a number, everyone knows their place. Lower numbers are better, higher numbers are less important, and that's just the way it is. But what if that number could change? You might try to buck the system and assert your individuality… or you might end up with a big fat zero.
Big questions are explored and unexpected answers found in the first solo comics collection from award-winning designer & illustrator Rian Hughes. His whimsical, witty, and insightful strips reveal the lighter side of our obsession with social rankings. Where do you stand in the pecking order? Is your number up? -- a full-color hardcover graphic novel with transparent dust jacket, 6" x 9" (portrait), 120 pages
SHIPPING NOVEMBER 2017!