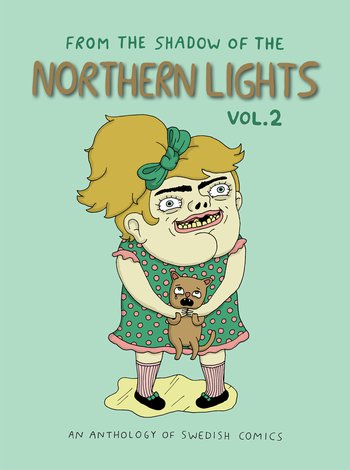 THE SWEDISH INVASION!
"So can comics in a cold climate prosper? Yes, they can still root, send up fresh shoots and eventually sprout and blossom, providing they get the right nurturing care and soil conditions. Thanks to support from cities and the state, from feisty publishers like Galago, the excellent school in Malmö, Stockholm's buzzing SPX festival and comics library, and above all with the drive to experiment and find their own voices, Swedish talents seem uniquely placed to flower and flourish. Step inside - their secret garden is a secret no more." -- Paul Gravett
The exploding evolution of the Swedish comics scene demands a second volume of the Northern Lights anthology. Never before has this much talent been brewing so close to the arctic circle, and both the media and readers of the world are starting to take notice. This volume gathers the work of Liv Strömquist, Marcus Ivarsson, Sofia Olsson, Sara Granér, Kobeinn Karlsson, Anneli Furmark and many, many more. Pick up this anthology and check out this emerging and amazing Swedish comics scene. Edited by Johannes Klenell, with a cover by Nanna Johansson, and co-published by Galago and Top Shelf Productions. -- A full-color 200-page anthology, 6 5/8" x 9 5/8"
Reviews
---
Related Titles