ComicCon is in full swing, baby!
July 25, 2014
If ya didn't know already, rock star cartoonist Nate Powell is attending ComicCon. Nate was nominated for yet another Eisner award for his is exquisite artwork in March: Book One. He'll be talking about his work on the Top Shelf panel in about an hour from now.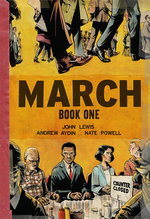 Friday July 25, 2014 12:00pm - 1:00pm
Room 32AB
I was there with Nate and his mom & dad when Swallow Me Whole won the Eisner for Best Original Graphic Novel! That was super fun.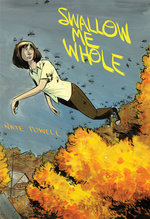 There's a lot happening with March, so try to keep up. And check out the gorgeous cover just announced for March: Book Two! (That's some sweet cover design by Nate and Chris Ross, eh?)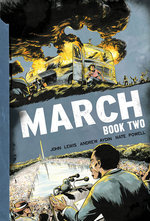 - The Billy Ireland Cartoon Library & Museum in Columbus OH will be displaying some of Nate Powell's stunning artwork for March in their exhibit, The Long March: Civil Rights in Cartoons and Comics. August 16 – November 30, 2014. The show features roughly 25 of Nate's pieces-- most of which are from March: Book One. A 4-page sequence from March: Book Two is included, plus the color "burning bus" piece from the front cover.
"The exhibit… explores the tensions, struggles, and victories from multiple perspectives, including mainstream daily newspapers and the black press.
"The public is invited to a free curator's program on the opening day, August 16, with Jared Gardner, followed by a book signing in the BICLM lobby with the illustrator of March, Nate Powell."
Also, on Monday, September 15, Congressman John Lewis, Nate Powell, and Andrew Aydin, will be discussing the Civil Rights Movement and the experience of telling Congressman Lewis's story in the graphic novel March, as part of Remembering the Act: Archival Reflections on Civil Rights, on display at the Thompson Library Gallery from September 15, 2014 – January 4, 2015. More news forthcoming.
Thompson Library
1858 Neil Avenue Mall
Columbus, OH
- Here's a terrific segment on CNN with Congressman John Lewis and co-writer Andrew Aiden, talking about March: Book 2.