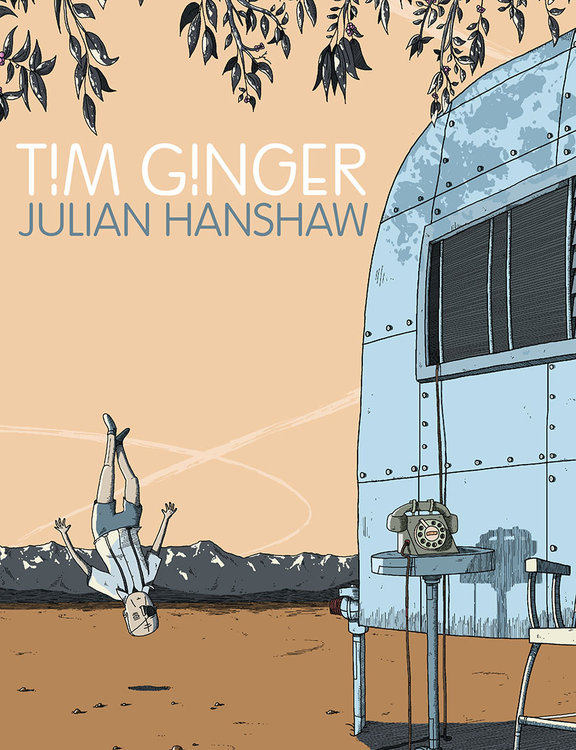 Finalist for the British Comic Award and the LA Times Book Prize!
Named one of the year's best books by Forbidden Planet, Under the Radar, and The Comics Alternative!
"It's wonderful and inspiring to see a generation of authors with no preconceptions about what comics should be, and what sort of stories they should tell, flourish in this new golden age. Tim Ginger is an understated, wryly observed, and welcome addition to this gathering of new voices." — Dave McKean
"Tim's personality is intricately drawn in elegant actions and snatches of thought, raising intensely searching questions about relationships and the onus of parenthood, all finely shaded by Hanshaw's formal mastery... Seldom is the unity of writing and art at the heart of the form so exquisitely realized. Deeply rewarding." — Booklist (starred review)
"Tim Ginger rewards not just a second reading but a third and a fourth – each revisit adding extra layers to its thematic core, and revealing subtle nuances to the interrelated plot threads that lead in to that final, awe-inspiring revelation. Emotive subject matter tackled with grace and serenity, this is Julian Hanshaw's finest book to date." — Broken Frontier
"Tim Ginger is a beautifully crafted, very gently, quietly told, emotional story about love, about getting older, the decisions we made and where they lead us." — Forbidden Planet International
"It's all about chaos versus order... and whether we should break out of the molds we make for ourselves." — Comic Book Resources
"This is one of the best written pieces of graphic novel fiction I have read this year... I was absolutely gripped from start to finish." — Page 45
"Reading Tim Ginger is a reflective and cathartic experience... eye-opening and sad at the same time. The art style is spectacular too... raw, honest and real." — We the Nerdy
"A journey that will stay with me long after the last page was turned. Deeply moving, brilliantly witty, and wonderfully written, with a big heart worn firmly upon its sleeve." — Nerd Rock From the Sun
The prize-winning British cartoonist Julian Hanshaw makes his American debut with the rich and meditative story of Tim Ginger. Once a government test pilot, now a widower, Tim enjoys a quiet retirement in New Mexico… until a conspiracy theorist starts asking uncomfortable questions, and the haunting reappearance of an old friend provokes some hard choices about when to let go and when to hold on.
Bathed in the unearthly light of a thousand desert sunsets, Tim Ginger presents a man who fell to earth... but still hasn't quite hit the ground.
-- a 152-page full-color softcover with French flaps, 6.5" x 9".
Reviews
---
Related Titles