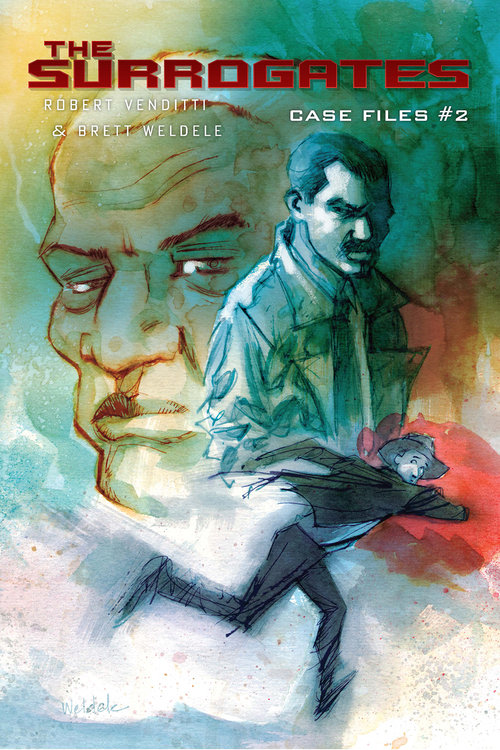 Plug yourself in for the return of The Surrogates, with new stories by the original bestselling creative team of Robert Venditti (X-O Manowar, The Homeland Directive) & Brett Weldele (Spontaneous, Southland Tales)!
These Case Files are set in between the first two Surrogates graphic novels, following newly minted Detective Harvey Greer as he keeps the peace in a world transformed by surrogate technology: android bodies that allow users to experience the real world without ever leaving their homes.
This time around, our hero faces another homicide case: a pathologically anxious man is found dead in a public restroom with his wallet missing. But why would this germaphobe go anywhere without his surrogate? Plus Harvey just may be starting to crack the mystery of his grim-faced partner Townsend... Don't miss the latest chapter in the incredible Surrogates saga!
A DIGITAL EXCLUSIVE!
---
Related Titles