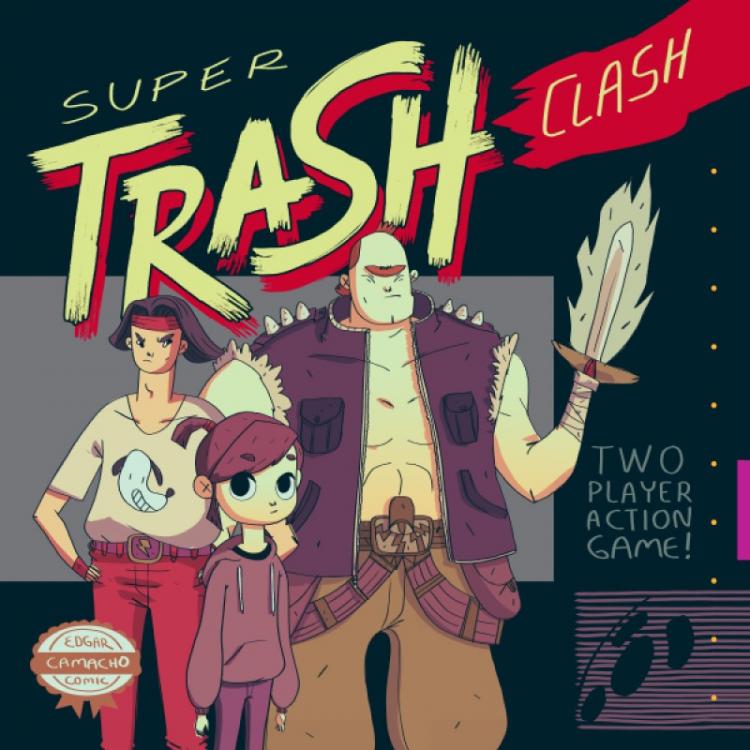 "Mexican comic creator Edgar Camacho spins a fantastic story told in flashback…The effect is something like A Christmas Story, but for those elder Millennials and Gen Xers who argued in the schoolyards regarding the virtues of NES vs. Sega." —No Flying No Tights
"I highly recommend it ... especially for parents who can read it with their kids and then challenge them to an old-school video game." —Sequential Tart
"This graphic novel will sing to anyone whose parents spent hours in line at the Toys R' Us." —Kabooooom!
"Its emotional punch will sneak up on you." —Library Comic
"The loveable characters help propel a story about the mistakes that help us realize the things that matter most." —ButWhyTho
Nostalgia for the world's worst video game brings a girl back to her childhood in an action-packed indie graphic novel about friendship, family, and three-hit combos.
It's an age-old story: for her birthday, Dul wanted the hottest new video game, but her mom accidentally bought her Super Trash Clash... one of the worst games ever made. But years later, when older Dul finds a cartridge in a vintage store, memories come flooding back: simpler times when she could disappear into electronic worlds or spend hours battling with friends and enemies, and the love and sacrifices that bound her family together.
This vivid and action-packed graphic novel from Mexican rising star Edgar Camacho is a heartwarming reflection on what gaming means to kids, crammed full of Easter eggs and tributes to the games that shaped our culture. - a 96-page, full-color, softcover graphic novel with 3" French flaps (7" x 7" square)
---
Related Titles