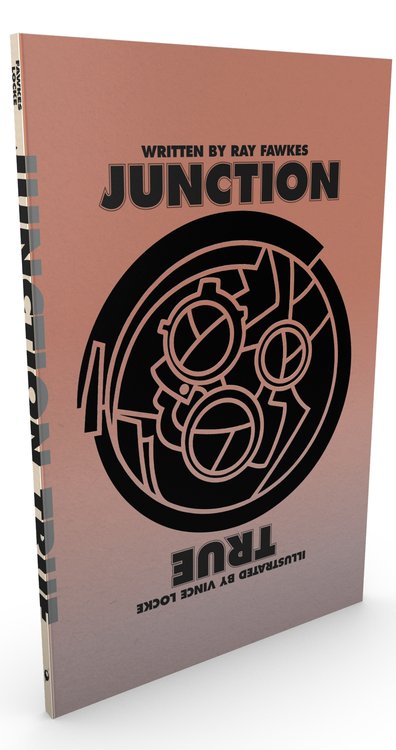 Winner of the PubWest Book Design Award.
"A fascinating depiction of the darkest depths of human relationships for anyone interested in thoughtful science fiction." — Publishers Weekly (starred review)
"Junction True explores the boundaries that society puts on mankind while also shattering the boundaries that we put on ourselves." — The New York Journal of Books
"The creepiest graphic novel I've seen in a long time… I couldn't put Junction True down." — Comics Worth Reading
"[Vince Locke's] dark and luscious hues are a perfect match for this dark and vicious story of love and death... a gorgeous book." — Coverless Reviews
"It's the freaks who always change the world."
Naoko is a journalist... but these days, isn't everyone? Her friend Dirk has always been experimental, but this time, he may have gone too far. He'll do anything to prove his devotion to the woman of his dreams, even if it means submitting to the ultimate life-hack — to begin a new existence with the radical and highly illegal surgery they call JUNCTION TRUE.
In a twisted near-future where biology is open-source and body modification has evolved to shocking extremes, acclaimed creators Ray Fawkes (One Soul, Constantine) and Vince Locke (A History of Violence, Deadworld) present a mind-bending and hypnotic story of love, sex, and servitude.
-- a 128-page full-color deluxe paperback graphic novel with vellum jacket, 6.5" x 9"
Reviews